If you are in the market for a reliable, great value, family tent, the Coleman Instant Up 8P should be one of your top contenders.
It goes up in a couple of minutes and is packed with features where it matters.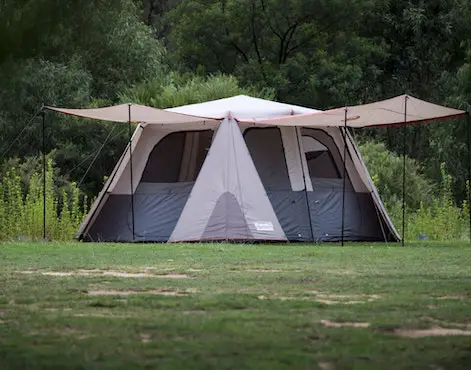 Pros: Quick set-up, great value for money
Cons: Potential for rain to pool on the awning
Capacity: 8 person (recommended 3-4)
Weight: 19.4 kg
The Instant Up Silver includes a fully seam-sealed waterproof fly, patented welded floors and inverted seams, and a waterproof rating of 1500mm.
It boasts a spacious interior that can comfortably fit 2 adults and 2 or 3 kids.
See how this tent ranks against other 8 person tents.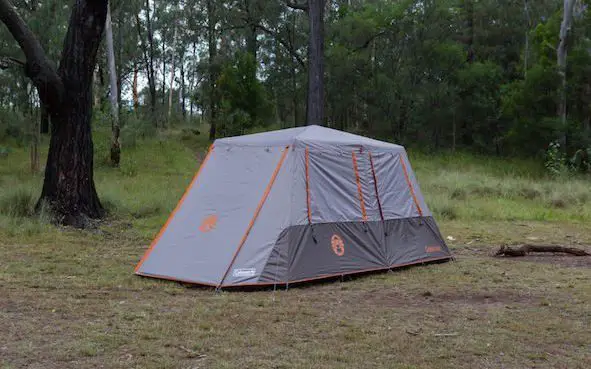 Setup
There's nothing worse than finally arriving at your campsite after a long drive with the family only to spend the next hour pitching your tent.
The Coleman Instant Up is here to save the day. This tent goes up seriously fast, with the company claiming under two minutes, and almost no one taking more than ten.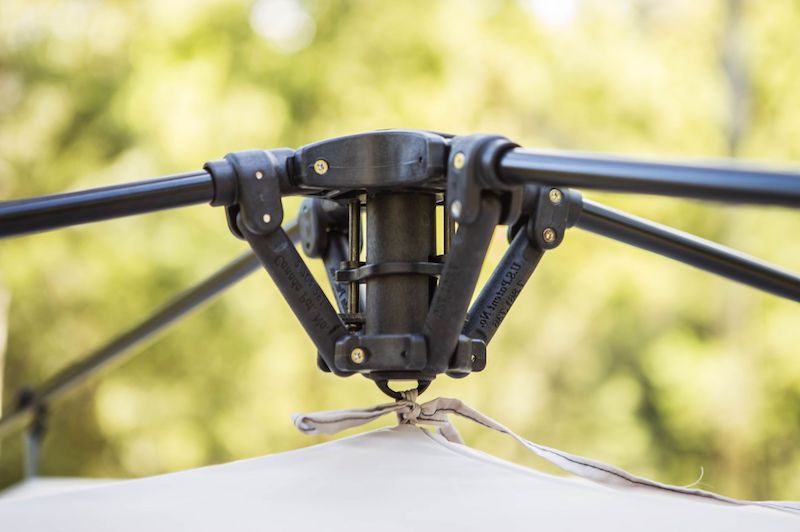 The trick is in the clever Instant Up technology which utilises a hubbed pole design and removes the need for threading individual poles through sleeves, meaning less time setting up and more time enjoying your holiday!
Weatherproofing
In terms of performance against the elements, Coleman's trademarked WeatherTec™ System can handle serious rain and wind, with the company claiming stability in winds of up to 80km/hr and a waterproof rating of 1500mm.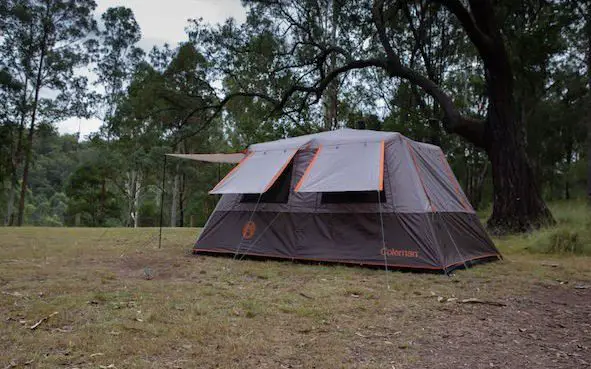 The Coleman Instant Up can easily be used all year round. However, if you are likely to encounter more challenging conditions, or are going further off the grid, you might want to look into the Coleman Instant Up Gold tents, which have a waterproof rating of 3000mm.
There is an issue with the awnings pooling water that means they should not be left up in heavy rain, but other than that we have struggled to find any faults.
Size
The internal space is almost two metres high which when combined with the 4.2m x 2.4m floor plan provides a very spacious living area comfortable for up to four adults or a family of 4 or 5.
Unlike many family tents, the Coleman Instant Up doesn't come with an enclosed entrance area, however, we don't think it's a deal-breaker here given the spaciousness of the main internal room.
Features
The tent has a fully seam-sealed waterproof fly, along with patented welded floors and inverted seams to keep the floor dry if you get unlucky with the weather.
It also has a built-in cord management system so you can keep your devices charged without needing to run a power cord to the front entrance.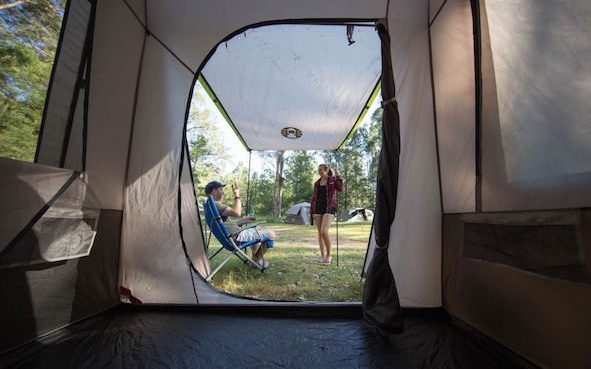 Detachable front and side awnings are great for providing shade and shelter and present the perfect area to set your camping table.
We do recommend putting down the awning in heavy rain as water can pool on the top and may cause damage if it gets too heavy. Adjustable poles would solve this problem but unfortunately, they are not currently available on the Coleman Instant Up range.
Another plus is the ample-sized carry bag, meaning a rushed pack-up doesn't have to mean you can't fit your tent in its bag before it goes in the car.
Also included is a handy welcome mat to keep the inside of the tent clean and dry.
Conclusion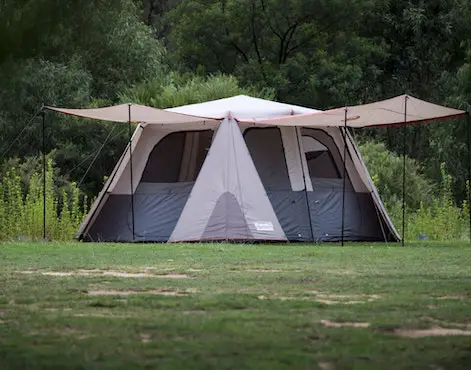 Pros: Quick set-up, great value for money
Cons: Potential for rain to pool on the awning
Coleman's Instant Up range has been receiving a lot of attention recently and for good reason.
The company has long been a stalwart of the Australian family camping scene and their range of Instant Ups is helping them cement this position.
We have no hesitation in recommending the Instant Up, a sentiment that is echoed by the thousands of positive reviews this tent receives online.
In addition to the silver range 8 Person capacity reviewed above, the Instant Up is also available in 4, 6, and 10 person capacity, available in both a Silver range and a Gold range.
The Silver range is made from 150D Polyester while the Gold range uses a slightly heavier and more durable 75D 185T Ripstop Polyester.
We highly recommend the Instant up range for great value, care-free Australian family camping.