There are few things that ruin a camping trip like a deflated or uncomfortable air mattress.
Fortunately, this scenario is now almost completely avoidable through access to reliable brands and improved technology in materials and construction.
In this guide, we round up our top picks for air mattresses in Australia, followed by answers to some commonly asked questions.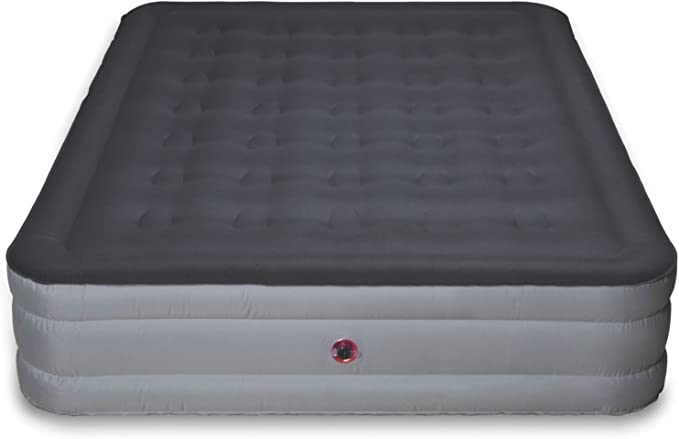 Perfect for the Australian outdoors, the All-Terrain mattress offers all the benefits of the standard Coleman Quickbed (featured below), but with more durability.
Coleman's All-Terrain range of mattresses features their trademarked PunctureGuard material, providing 47% improved protection against punctures while also improving resistance against stretch and reducing weight.
Stable, comfortable, and now with improved durability and reliability, this mattress is perfect for Australian camping adventures where you can't afford for your mattress to go flat.
The mattress comes in a range of sizes as well as single and double-height models.
The double height provides an extremely comfortable night's sleep meaning this is also a great option for home use.
The single-height model takes up less space inside your tent, and when packed away, so will suit some people better.
You can use a regular pump or the optional Coleman Quickpump for speedy inflation and deflation.
It's very hard to look past the All-Terrain Double High mattress for value and quality and we're happy to award it our top spot as the best camping mattress in Australia.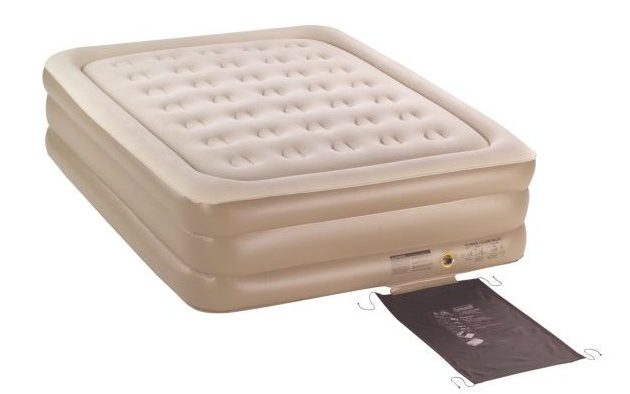 The Coleman Quickbed is an Australian family favourite. Whether for outback touring, a summer camping holiday, or the spare bedroom at home, the Coleman Quickbed ticks all the boxes.
Advantages of the Coleman Quickbed over the Coleman All-Terrain include:
Rayon-flocked top (vs a brushed polyester top on the All-Terrain)
The double-high Coleman Quickbed is taller (45cm vs 38cm)
Note that like the All-Terrain mattresses, these models come in both single and double-height models
The double-height models improve stability and also make getting in and out a lot easier. The single-height models provide great value and pack up small for easy transportation.
Note also that the Coleman Quickbed comes with or without a built-in pump, providing you with the flexibility to choose the model that best suits your needs.
This mattress is a must-have for Australian campers who want to spend time outdoors but aren't willing to sacrifice comfort.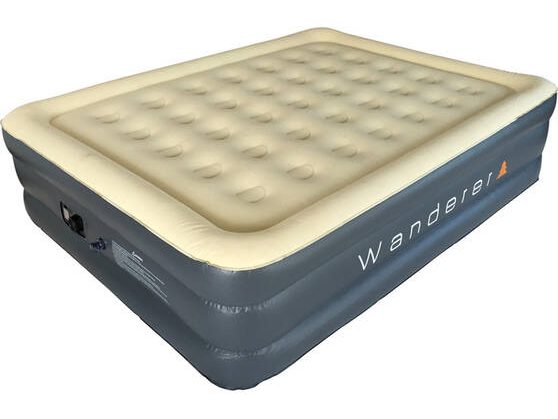 The Wanderer Premium Air Bed is a great choice for anyone looking for a reasonably priced, comfortable, flocked top airbed.
This bed is available in all sizes including double height with a built-in pump, and it's made from heavy-duty PVC that should last you for years.
It also features a non-return valve for easy inflation and includes a repair kit.
If you're looking for an airbed that will keep you comfortable and supported throughout the night, this one is a great choice.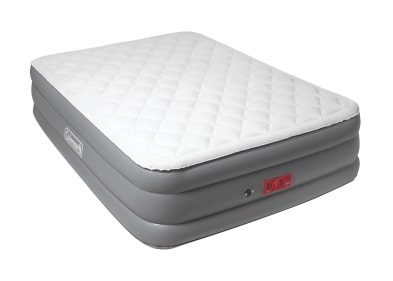 The Supportrest Elite is a luxury airbed for those who like a touch of comfort when they are camping.
It features a pillow top design for extra comfort and has a raised head to help keep pillows in place.
Its built-in 240V performance pump means this air bed inflates quickly and easily, and the pop and lock valve allows you to deflate quickly when it's time to pack up.
This Air Bed features Coleman's AirTight system, and each mattress has been factory tested to be leak-free.
This durable airbed comes with a double-high design that makes it easy to get in and out. It also comes with a carry bag for easy transportation between locations.
If you want an airbed that will be comfortable enough for you to sleep on for several nights in a row without waking up sore or stiff, then this may be the product for you!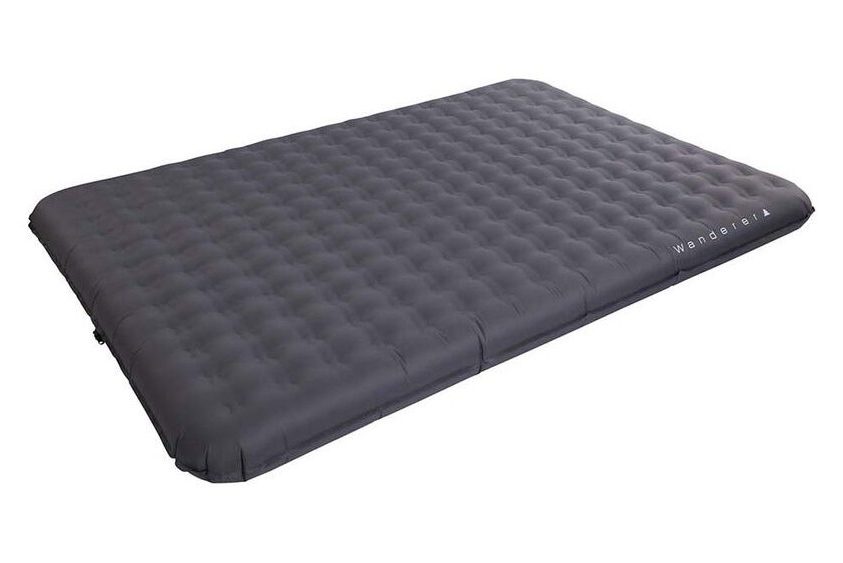 This Wanderer air bed is a great option for cold weather camping. It's insulated, which means that it prevents cold from seeping up from underneath.
The fabric on top and bottom has a water-resistant TPU coating, which also prevents any seeping of water from underneath.
But the best feature of this airbed is its insulation, which helps solve one of the big problems people have with airbeds: that they can be cold.
One thing to note is that this air bed is fairly expensive, so if you're looking for something more affordable you might want to look elsewhere.
But if you don't mind spending the money and want an insulated option that will keep you warm at night, this is definitely worth checking out.
Camping Mattress FAQ
How can I make my camping mattress more comfortable?
The most important thing to do is to make sure that your mattress fits you properly. You want it to be long enough that you can stretch out completely without having your feet hang off the end. To add some extra comfort to your air mattress, consider adding a mattress topper. These are typically made from foam or some other material that will make your mattress softer and more comfortable.
What can I use instead of an air mattress?
If you don't want to deal with the hassle of an air mattress, then consider getting a foam mattress instead. These mattresses are often more comfortable and don't come with the potential problem of leaks and deflation. They are, however, much bulkier and harder to transport and store when not in use.
Is a thicker air mattress better?
Airbeds generally come in either single height (around 20cm) or double height (around 40cm) models. The thicker airbed will generally be more comfortable, but it will also take up more space in your tent. Thicker air mattresses are often preferred by people with limited mobility who struggle with getting in and out of a bed that is low to the ground.
How much weight can an air mattress hold?
Mattresses with extra reinforcing, such as our top-rated Coleman All Terrain Queen Airbed (view at Tentworld) can hold up to 350kg or more. Other air mattresses are generally rated to hold around 300kg. Look for a mattress that is rated for your requirements so you can be comfortable it will serve your needs without leaking or damage occurring.
How much should I spend on an air mattress?
A budget double air mattress will set you back around $50 while a double high air mattress with a pillow top and built-in pump can cost you $200 or more. Naturally, if you want a mattress that is super comfortable and offers extra features, then you will have to pay more.