In Partnership with Dometic.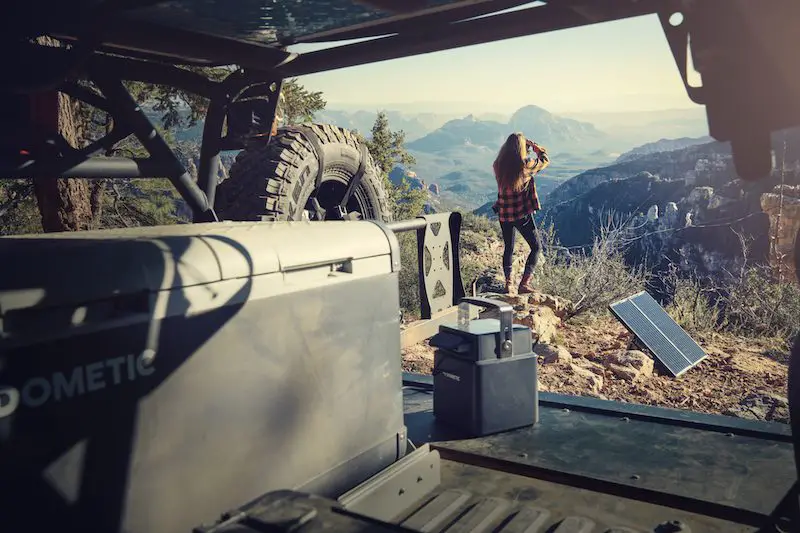 The multi-award winning Dometic PLB40 is a rugged, versatile battery pack that is perfectly suited to off-road adventures. The battery is tailored to meet the unique power needs of portable coolers and fridge/freezers while also being more than capable of charging other devices you may be taking with you. It has the power to transform camping, overlanding and even boating trips with its versatility, efficiency and conveniently compact design. 
Key Specifications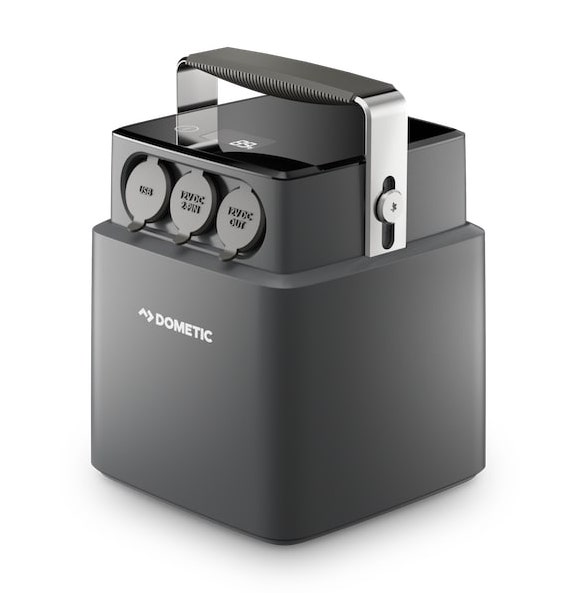 Size: 19.7cm x 25.7cm x 19/7cm and 7.54kg
Battery Capacity: 40Ah (512 Wh of energy)
8A charger for quick charging 
Input Voltage: 12V 
Output Voltage: 12V 
Output Current: 15.00 A
IP Rating: IP44
Long-Lasting
It takes only 5 hours to fully charge the PLB40 and a single charge will keep your devices and fridge/freezer powered for days making it perfect for a weekend away. For longer trips, you can charge it via your 4×4's 12V socket, via solar panel or via an AC mains plug ensuring you are never without the power you need. Impressively, one charge is enough to power a Dometic CFX3 45 fridge/freezer for up to 52 hours.
The PLB40 uses advanced technology to maintain voltage and provide stable power. It also offers a life cycle that is up to 5 times longer than lead-acid batteries. With this reliability, a lack of power source is no longer an issue for off-grid adventures both now and in the future.
Easy to Use
The simple, user-friendly design of the battery ensures you can get the most out of it with minimum effort.
It's the kind of battery pack you can set and forget; it's high quality, reliable and it couldn't be easier to use so there's no need to check on it once it is on and your appliance/ device is plugged in.
It has one power button, offers 3 ways to charge and has an LCD screen that lets you know the status of the battery too.
Versatile
The PLB40 is suitable for a wide range of outdoor activities including:
A simple alternative to a 4WD dual battery system to onboard power fridges or air compressors
Powering lights, fridges and rechargeable devices at your campsite
Powering 12v appliances on boats to avoid your crank battery going flat
Back up power in caravans and camper trailers 
Flow-Through Charging
For ultimate convenience, the PLB40 supports flow-through charging meaning it can charge other devices while it is charging. This means you can connect it to the car and connect your cooler to the PLB40 and then the car will be powering the cooler and topping up the PLB40 battery while you drive. When you reach your destination and switch off the car the PLB40 will stop charging and will automatically take over with providing power to the cooler.
Size
One of the things that makes the PLB40 stand out against competitors is its size. It is small, weighs less than 8kg and has a convenient stainless steel carry handle that means you can comfortably take it with you wherever you go. This is a powerful battery pack that won't take up much storage space in your vehicle either so there's no need to sacrifice any kit to accommodate it on your longer trips.
The PLB40 is ideally suited to anyone that regularly goes 4WDriving or off-grid camping. It is perfect for use with portable powered fridge/freezers and other 12V appliances. It also has dual USB ports for charging phones and cameras with ease. 
This is a great option for those who do not want to install expensive dual battery systems in their 4WD or caravans. The cost of these systems can run into the thousands and usually requires an auto electrician to install properly. 
Build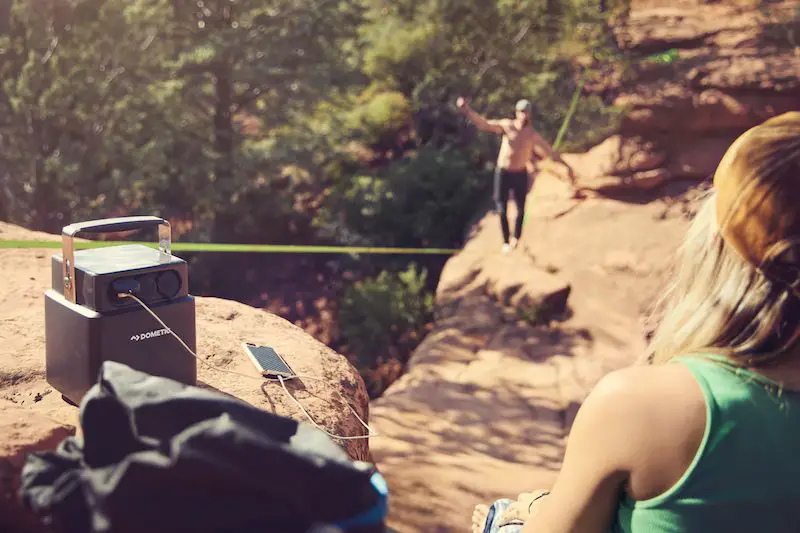 The pack is durable and rugged, perfectly suited for even the harshest environments. The PLB40 comes with an IP44 rating meaning it is protected against dirt and water splashes.
The back-lit LCD screen lets you know how much power is remaining, the charging status and the output status so you are never left wondering how much charge is left or whether or not it is working.
Conclusion
If you're looking for a compact, highly functional battery pack that gives you peace of mind and allows you to travel comfortably while enjoying the independence of being off-grid then the PLB40 portable battery is well worth considering. It is convenient and is suitable for all sorts of trips, whether it's a weekend away or a month of off-the-grid. It can even be useful at home too as a backup battery for charging smaller devices during power outages.
The Dometic PLB40 makes it easy for you to keep your food and drinks cold and your devices charged no matter how long your trip is. It's one of the best portable batteries for off-grid adventures, particularly when space is limited and you don't have the time or funds to modify your 4×4 with a dedicated 12V setup.
Visit the Dometic PLB40 product page
---