The perfect entry-level hiking tent for Australian conditions, the Companion Pro Hiker provides lightweight reliability, with all the features you need, at an affordable price.
The Companion Pro Hiker is a dome design tent that offers quick setup, dual entry, and vestibules for extra protection and storage.
The heat-taped seams provide better waterproofing, and there are also pre-tied guy rope points and internal gear lofts.
It's made of high-quality materials and comes at an affordable price point.
The Companion Pro Hiker weighs in at 2.7kg, which could be lighter, but is still lighter than many of the tents we compared it to.
The positive attributes of this tent include its affordability and durability. It has similar internal dimensions to the other 2 person hiking tents we've reviewed.
We recommended this tent for 2-3 day hikes, cycle and motorcycle touring.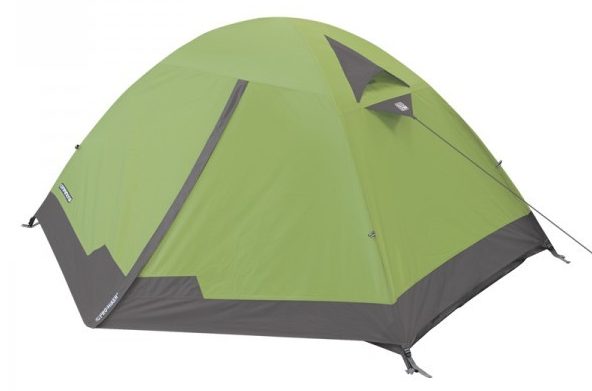 Capacity: 1-2 person
Weight: 2.7 kg
Pros: Great value, spacious, protected gear storage area, ventilation points
Cons: Draughty, could be lighter weight
See how this tent ranks against other hiking tents in our hiking tent comparison.
Setup
Being a small, traditional dome style tent with two poles, the Pro Hiker 2 offers a super easy set-up and take-down.
After a couple of practice runs you should be able to get it up in around 5min.
Weatherproofing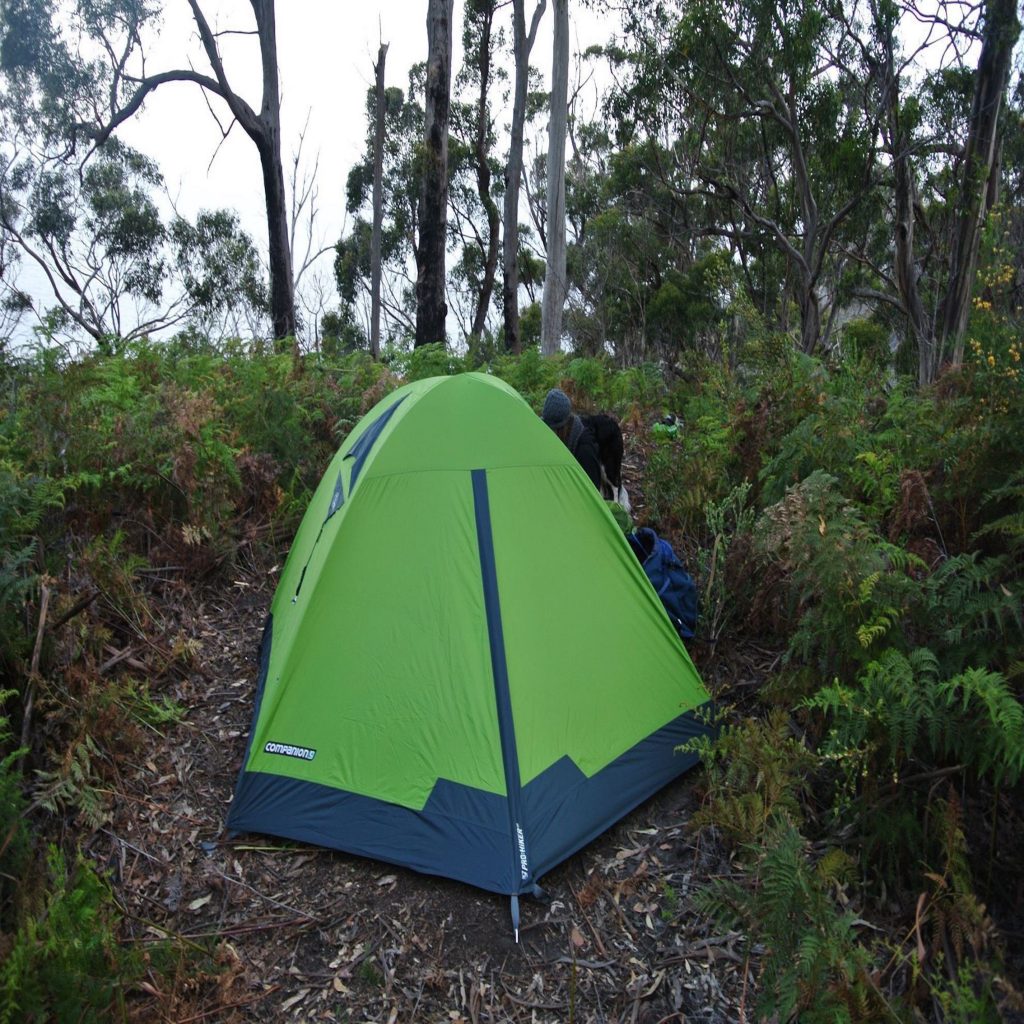 The Pro Hiker 2 does not disappoint in the weatherproofing department.
The PU waterproofed 210D Ripstop polyester fly, with a 3000mm water head rating and 4000mm floor, will keep you dry in almost all conditions.
In addition, the dual pole structure combined with anodised aluminium alloy material provides reliable wind stability.
The mesh sides can be a bit draughty in cooler weather so this is definitely a 3 season only tent.
Size
At 2.2 (L) x 1.4 (W) x 1.0 (H), the Pro Hiker 2 is fairly spacious for a hiking tent with more than enough headroom to sit up comfortably.
We would generally consider this size tent as comfortable for one adult only, however for hiking you can easily squeeze in two.
See our article "What size tent should I buy" for more information.
At 2.7kg, it's not in the ultralight category of hiking tents. But for the price, it's competitive enough in the weight department.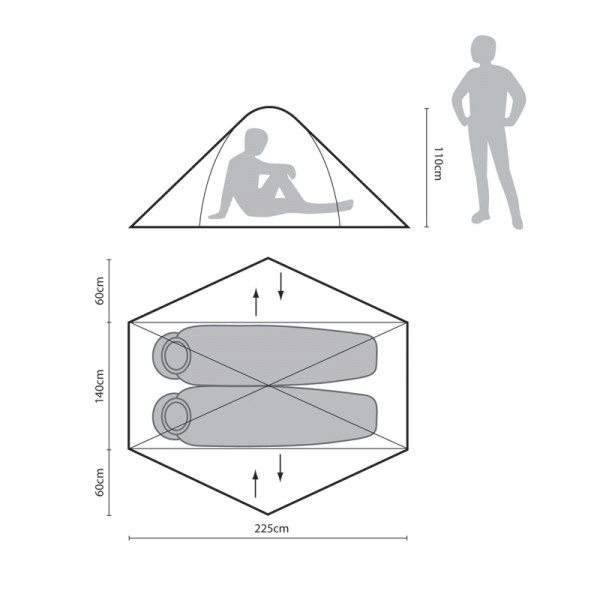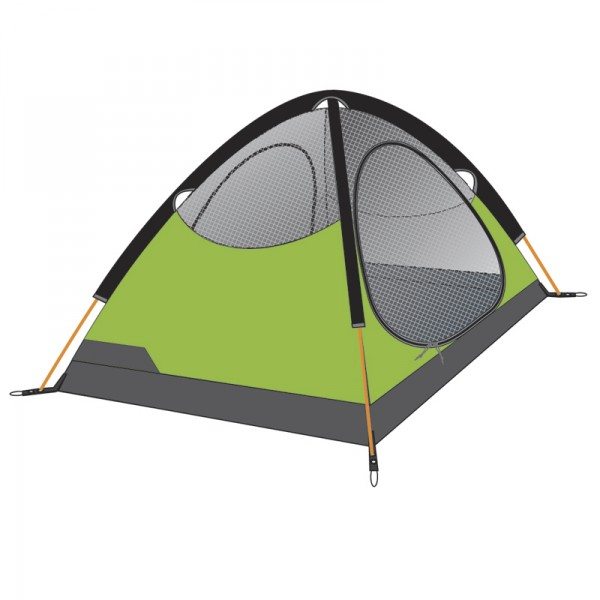 Features
Two doors mean two storage gear areas and not clambering over your companion to enter and exit.
The Pro Hiker has all the features you would expect from a great hiking tent – internal storage pockets, two optional ventilation points, ample vestibule storage area, and a waterproof dry-bag style compression sack.
Conclusion
The Companion Pro Hiker is an awesome little tent and very hard to look past as a great value option.
We love the high-quality materials, easy setup, and double doors for easy access.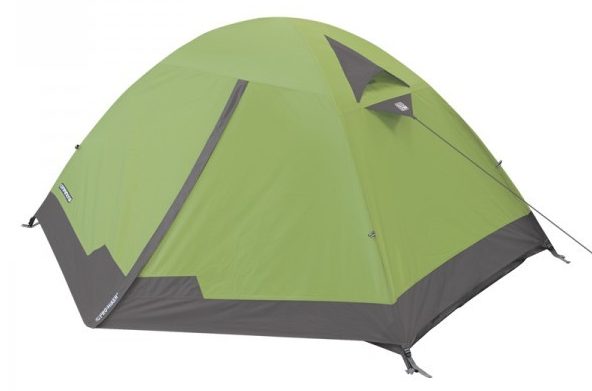 Capacity: 1-2 person
Weight: 2.7 kg
Pros: Great value, spacious, protected gear storage area, ventilation points
Cons: Draughty, could be lighter weight