The OZtrail Tasman 4-person tent is a budget tent for those looking for an entry-level model from a respectable brand. This tent retails for less than $200 and can comfortably sleep 2 people or 3-4 at a push.
Aside from the price, the key advantages of this tent compared to its competitors are its small pack size and weight.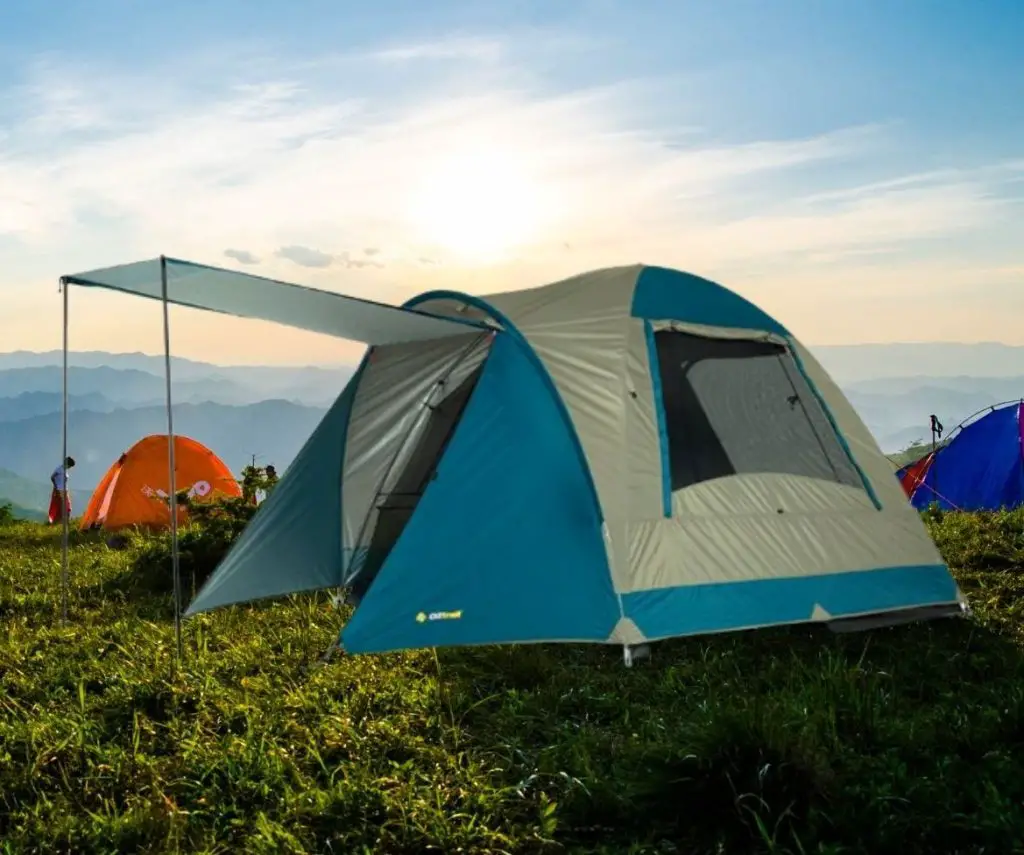 Internal size: 2.4m x 2.2m
Weight: 5.6kg
Pros: Lightweight, affordable, standing room
Cons: Less heavy-duty materials
While this is a great option for general summer camping, we wouldn't recommend the OZtrail Tasman for very wet or stormy conditions.
While this tent does have a PVC base, this tent will not stand up to heavy rain conditions and therefore should only be purchased if you are considering camping in the summer months.
Setup
Setting the Oztrail Tasmin 4 person tent is easy with one person due to its cross pole structure.
The set-up process is fairly standard for this type of tent, with the poles being clipped onto the mesh inner and then the fly being fastened over the top.
One benefit of having a tent with a cross pole structure is that it allows you to move the tent around once erected if you need to change its position.
When packed, this tent is easy to move to and from your vehicle as it only weighs 5 kg, making this one of the most lightweight 4 person tents on the market.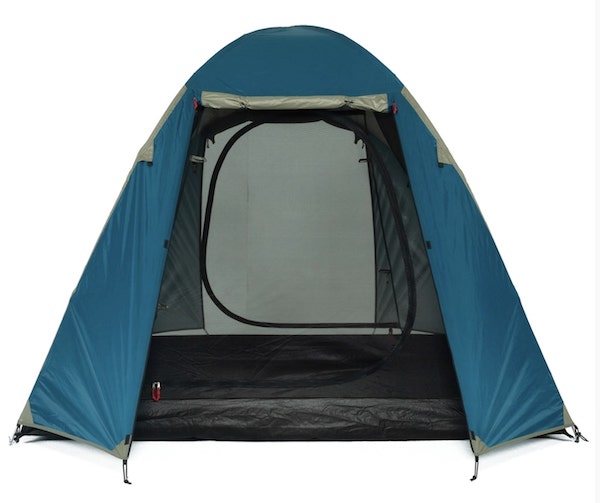 Weatherproofing
This tent does have a PVC bottom and a UVTex fly that keeps harsh UV rays out and also acts as a waterproof barrier.
The Oztrail Tasman tent does not have the same degree of waterproofing as some of the more high-quality tents on the Australian market such as the Coleman Darkroom  4 person tent.
Size
The OZtrail Tasman is a similar size to other four-person tents on the market. It has an internal floor area of 240cm x 220cm and a height of 185 cm.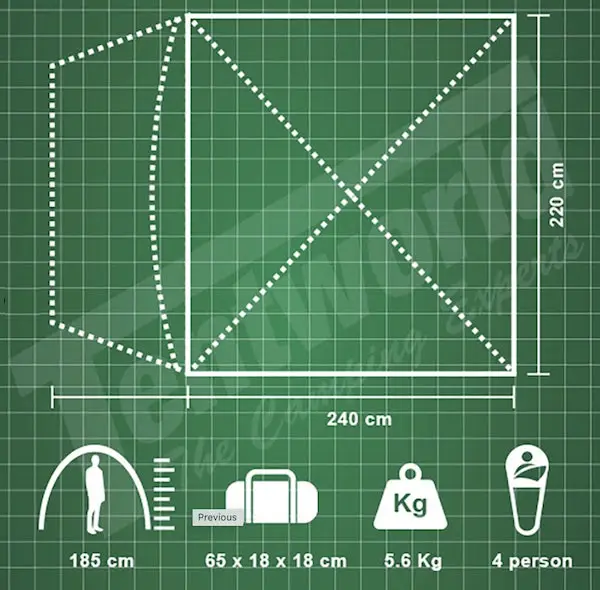 One of the best features of this tent is the pack size (64 x 18 x 18cm) and weight of 5.6 kg – making this tent perfect for those who don't have much space on their trip away.
Features
This tent comes with many of the features you would expect from OZtrail. It has both front and rear doors that allows easy access and are built in a way to minimise tripping up when entering or leaving the tent.
The OZtrail Tasman Tent also has storage pockets for your valuable items plus a rooftop storage pocket with a hook to allow you to hang a light.
Conclusion
This low-cost tent is a great tent if you are on a budget and not likely to experience harsh weather conditions.
It has a number of the features of the more expensive brands on the market and is perfectly suitable for summer camping around most of Australia.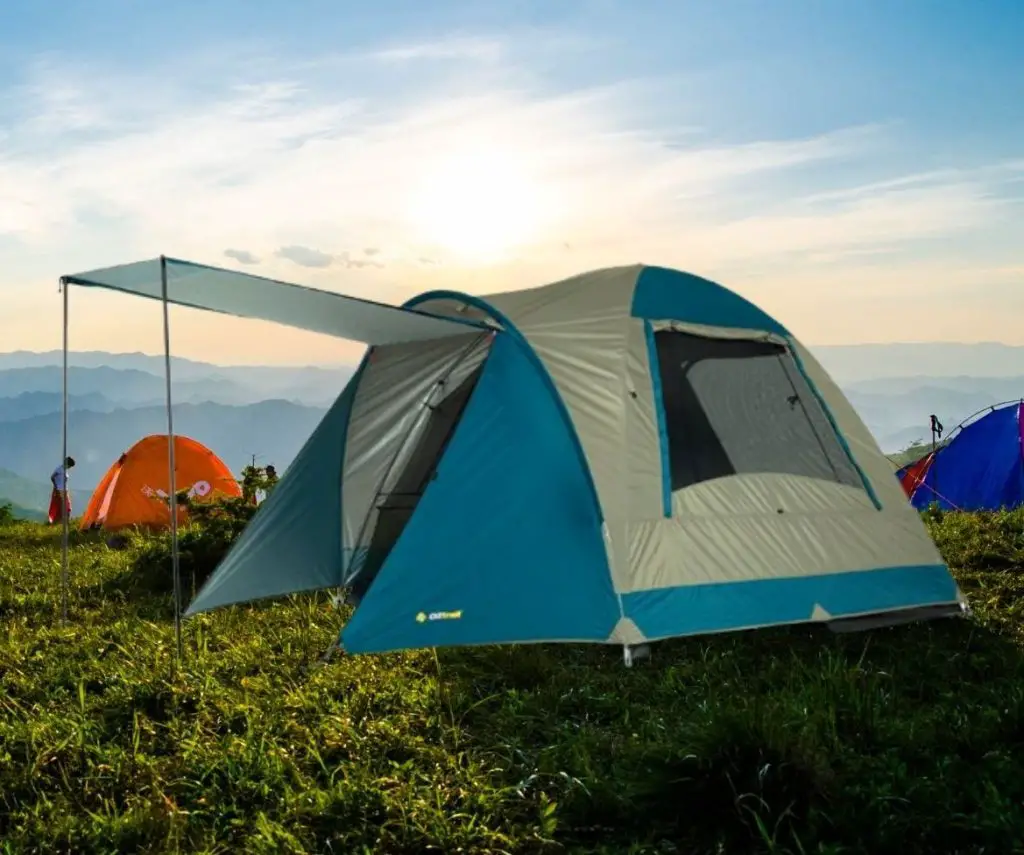 Pros: Lightweight, affordable, standing room
Cons: Less heavy-duty materials