Like the convenience of cooler bags but don't want to sacrifice on performance? Introducing Techni Ice High Performance Cooler Bags. These heavy duty bags are trusted in commercial environments but are also suitable for a range of other purposes including marine and hunting, along with picnics and beach days. Techni Ice were kind enough to send us a range of these cooler bags to take a look at and share our thoughts.
What makes these cooler bags stand out from other products is their performance in keeping contents cool. They feature thick, insulated walls (around 3 x thicker than regular cooler bags), along with a thick lid that overlaps the body of the bag to stop cool air escaping through the zip.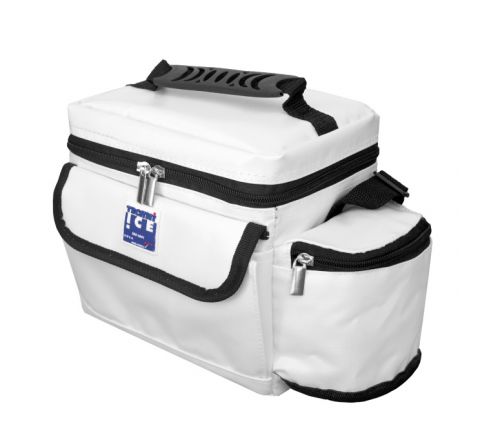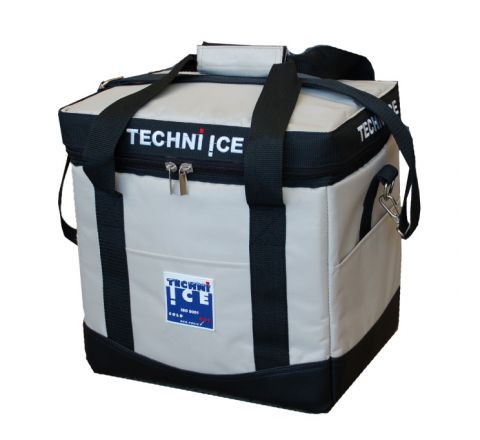 View the Performance Cooler Bag range at Techni Ice.
We found these cooler bags great to use. They feel high-quality and durable and we imagine they would hold up well even in testing environments thanks to their heavy-duty marine tarpaulin exterior and rubber feet. The largest size bag (34L) features full length skids instead of rubber feet, meaning it can be dragged along the ground of other surfaces without damaging the bottom.
All bags feature a handy handle along with an adjustable shoulder strap to assist with heavier loads. They also all come with zipped and mesh pockets, meaning you can safely stash your keys and other valuables.
In terms of looks, these cooler bags aren't going to win any fashion awards. They are, however, true to Techni Ice's approach of no-fuss high-performance cooling technology.
To get an idea of performance, we conducted a basic ice test comparing the Techni Ice cooler bags to a traditional cooler box/esky. We found that the performance was very similar across the products tested, with the ice in the esky melting only minutes before that in the Techni Ice bags. Still, an impressive result for a soft shell cooler. Worth noting is that we used a fairly low cost esky, and would expect these results to be very different if a high performance ice box (like those from Techni Ice) was used.
These cooler bags come in a range of sizes, as outlined below:
Overall, we're really impressed with these high performance cooler bags. While we'd appreciate some more options in terms of colour and design, we can't fault either their performance or functionality.